DESINTEC® MH Double Sprint D
DESINTEC® MH-Double Sprint D is a two-component dip with biocide registration on a chlorine dioxide base. It is suitable for dipping and spraying. DESINTEC® MH-Double Sprint D takes effect very quickly and has a long-term disinfectant effect, particularly against Mastitis pathogens such as Staphylococcus aureus, Streptococcus agalactiae, Streptococcus dysgalactiae, Streptococcus uberis and E-coli. The dipping agent contains very high-quality care components. Care and simultaneous highly-effective teat disinfectant against Mastitis pathogens (particularly Staph. aureus and E.coli) for dairy cows.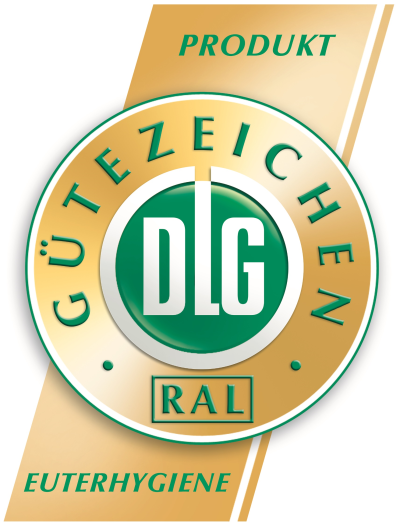 Important note: MH Double Sprint D Komponenten Base and Activator (MH Double Sprint D Component Base and Activator) are to be exclusively used in combination with one another and with a mix of 1:1.
Active ingredients:
MH Double Sprint D Base: Sodium chlorite
MH Double Sprint D Activator: L-(+)-lactic acid
Packaging:
Base: 10 kg, 20 kg, 200 kg & 650 kg
Activator: 10 kg, 20 kg, 200 kg & 650 kg
Product advantages:
very quick germ killing by spraying the teat
broad spectrum of effect
long-lasting disinfection
skin-friendly and caring
free from iodine and chlorhexidine
DESINTEC®-brochure




Use biocides carefully. Always read the label and product information before use.