DESINTEC® MH-Raidip 5000
DESINTEC® MH-Raidip 5000 is a ready-to-use teat care and teat disinfectant with an iodine base (5000 ppm PVP iodine) to dip and spray the teats after the daily milking of dairy cows, sheep and goats and for spraying of sow teats. Valuable care components prevent cracked teat skin and make the teats of cows and sows soft and supple. After spraying the sow teats the suckling behaviour of the piglet must be controlled in order to recognise possible acceptance problems of the piglet early on.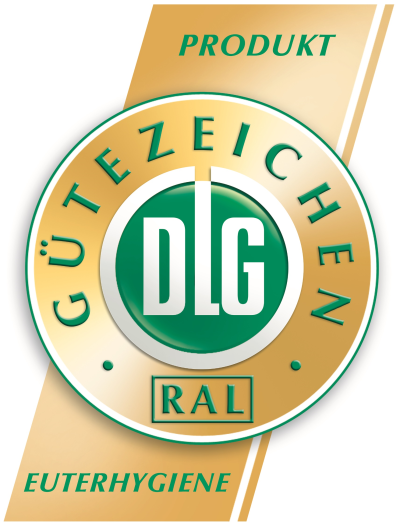 Active ingredient: 5000 ppm iodine
Packaging: 20 kg canister, 60 kg barrel, 220 kg barrel and 650 kg container
DESINTEC®-brochure



Use biocides carefully. Always read the label and product information before use.